When designing a website, any good web designer knows that catchy visuals are essential in grabbing a user's attention. One of the easiest ways to do this is through icons. The visual breaks in a website design that include icons help guide a user's attention and makes it easier for them to quickly sum up content.
Because icons are really that important when it comes to web design, today we are sharing 7 of our go-to sources for downloading fantastic (and free) icon sets. Of course you can always design your own icons if you have time and know how, but we've found that sometimes, it's easier just to call on these guys.
#1: 120 Icons from Vincent Le Moign
#2: Aircons from Dmitriy Sidorov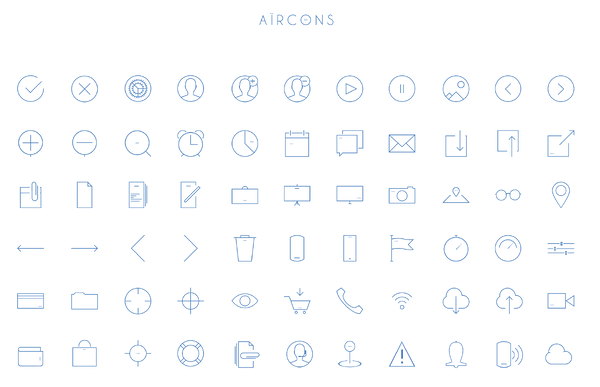 #3: Pictograms from Jamila Hodges
Download all 70 pictograms here
#4: 80 Tiny Vector Icons from GraphBerry
Download these little cuties here
#5: 57 Icons from Swifticons for Invision
Download the 57 interface icons now for free
#6 Flat Icon Pack from Squid.ink
Download the freebie flat icon pack here
#7: Free Circle Icons by Kenny Sing
---
Which icon set is your favorite? Let us know in the comments below!